Home
Volunteer to Help the Campaign

Issues

News Releases

Biography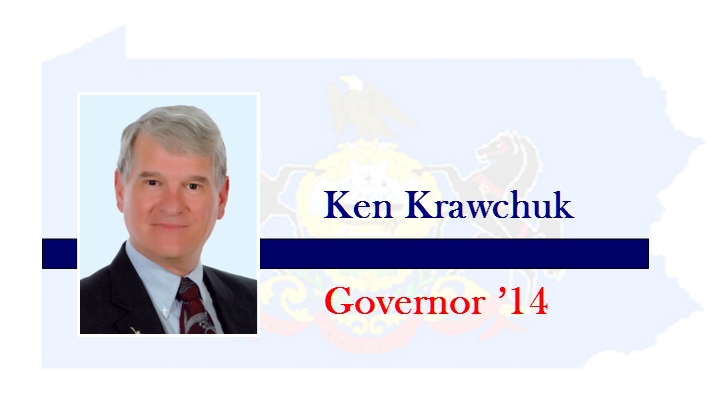 Thank you for visiting the Krawchuk '14 campaign website.

Libertarian Ken Krawchuk represents the moderate choice for Pennsylvania Governor in 2014,
and is the only gubernatorial candidate who is defending the interests of Pennsylvania taxpayers.
The Krawchuk voice is a voice for principle, for individual rights and individual responsibilities.
---
On November 4th,
write in Ken Krawchuk for Governor
and Henry Haller for Lieutenant Governor!
Because of the onerous ballot access laws in Pennsylvania, Ken and Henry will not be appearing on the statewide ballot. Supporters had to collect 30,000 signatures to get their names on the ballot (even though Messrs Corbett and Wolf only needed a minimum of 2,000), but only managed to collect about 10,000. The full story of the petition drive was presented at a recent press conference, and the video is posted on YouTube.
While they may be able to slow us down, they cannot stop us!
Write in Ken Krawchuk and Henry Haller on November 4th!
---

Need to contact the campaign?
Drop us a line at campaign@kenk.org, or call 224-Krawchuk (224-572-9248).


Want to keep up on all the news of the Krawchuk campaign?
Enter your e-mail address here!

Copyright © 2014, Krawchuk '14.